Netherlands, Museum Waterland "Formeel 2015 – Waterverven" Purmerend
Formeel 2015 – Waterverven. Opening the 3rd of april 20:00 h.
Exhibition: 2/4/2015-10/5/2015. Tuesday until Sunday 12 -17 h.
Opening by Alex de Vries.
Artists: René van den Bos, Sanne Bruggink, Christoph Dahlhausen, Ine Dammers, Iemke van Dijk, Lon Godin, Brent Hallard, José Heerkens, Henriëtte van 't Hoog, Riki Mijling, Eric de Nie, Jessica Snow, Clary Stolte, Mark de Weijer and Werner Windisch.
Museum Waterland, Kaasmarkt 16, Purmerend, NL.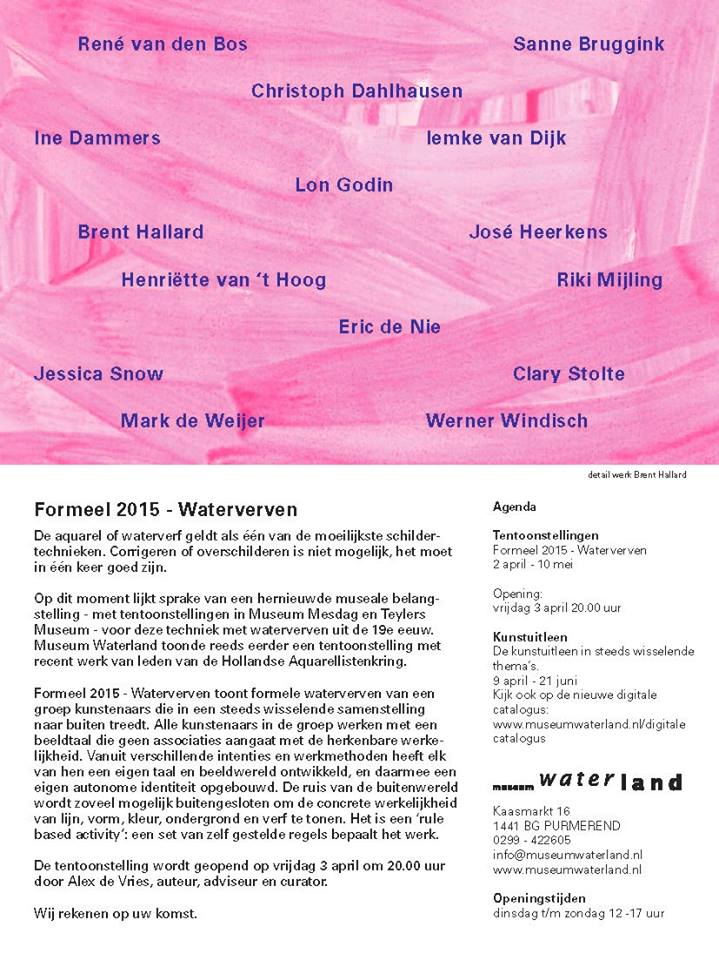 Trackback URL: https://www.sannebruggink.nl/netherlands-museum-waterland-formeel-2015-waterverven-purmerend/trackback/