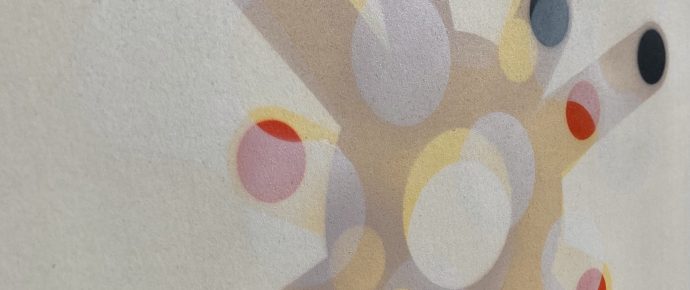 RISE/open studio 2022
Welcome to RISE in my atelier in Amsterdam!
The weekend of 21 and 22 May 2022, I will open my atelier and show the new series RISE, among other work. This weekend is linked to the atelierroute IJburg. Even though I am a little bit out of the way nowadays, I thought it would be fun to participate.

For RISE I used stencils in combination with airbrush; a new technique for me. These works were sprayed in thin layers on paper (35 x 35 cm). The subtle and playful process made me feel again what makes working in my studio so valuable. Are you curious and do you want to know more? I like to tell you, so come along!
The address:
Rietlandpark 391 in Amsterdam.
Number 20 on the map of the atelier route.

OPEN 12:00 – 17:00 h